From mood boards to final collection: INFIKNITY, our indigo knitwear project for Arvind.
Starting from the catwalks and trend analysis, to the mood bards and the final creation of outfits for three main themes: FORMAL FLUIDITY, SPORTY AND PERFORMANCE, UTILITY CALL.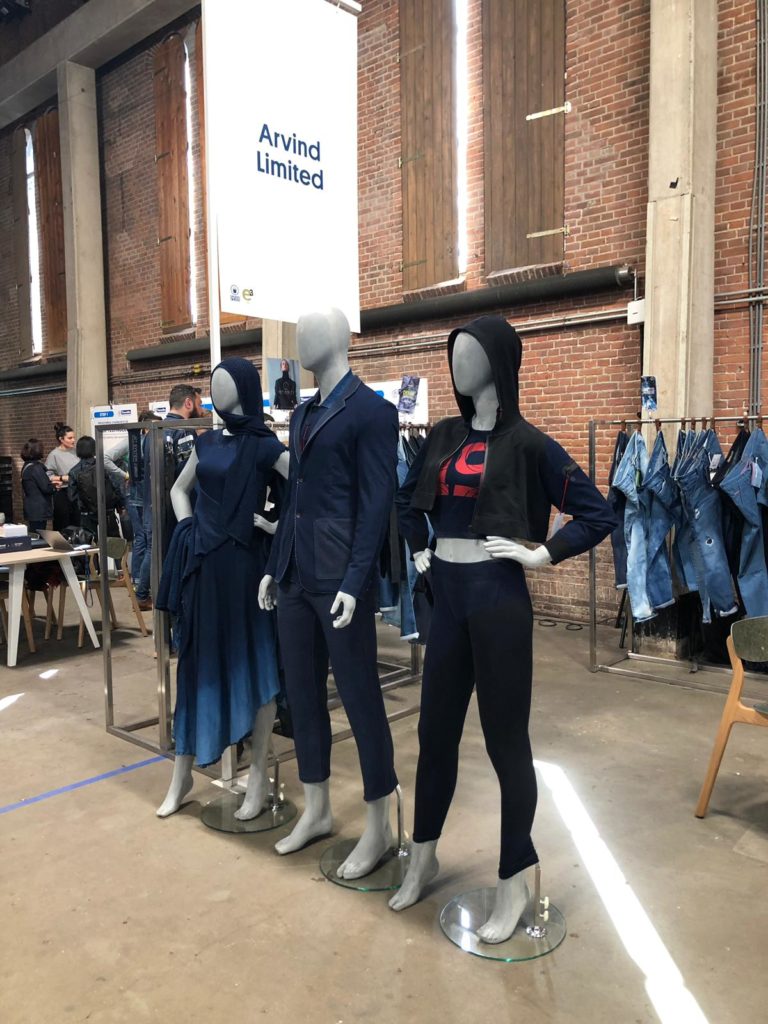 The vision for our future, in a world that has rapidly transformed, is to live in a more ethical, healthy and intelligent way. And this is how indigo knitwear, driven by post-pandemic demands, meets technology, pursuing a concept of total well-being.

Lucia Rosin for Carved in Blue – from the article "Indigo Knits: Denim's Definition is Expanding"
Our consultancy services for Arvind
Knitwear trends analysis and mood boards
Accessories research
Keywords, naming and their use in communication
Brand guidelines and coordinated graphic
Pre-production: art direction
Infiknity concept creation and keywords
In the fashion industry, knitwear is exponentially growing. For this reason, the application of technologies like "warp knitting", "seamless" and "circular knitting" in the indigo sector have lead to an extension of the same concept of denim. This means revolutionizing the denim production with a more holistic approach, because indigo knitwear guarantees the reduction of waste during the creation phase of the garment and responds to the new emerging lifestyle trends in the world.
Logo and naming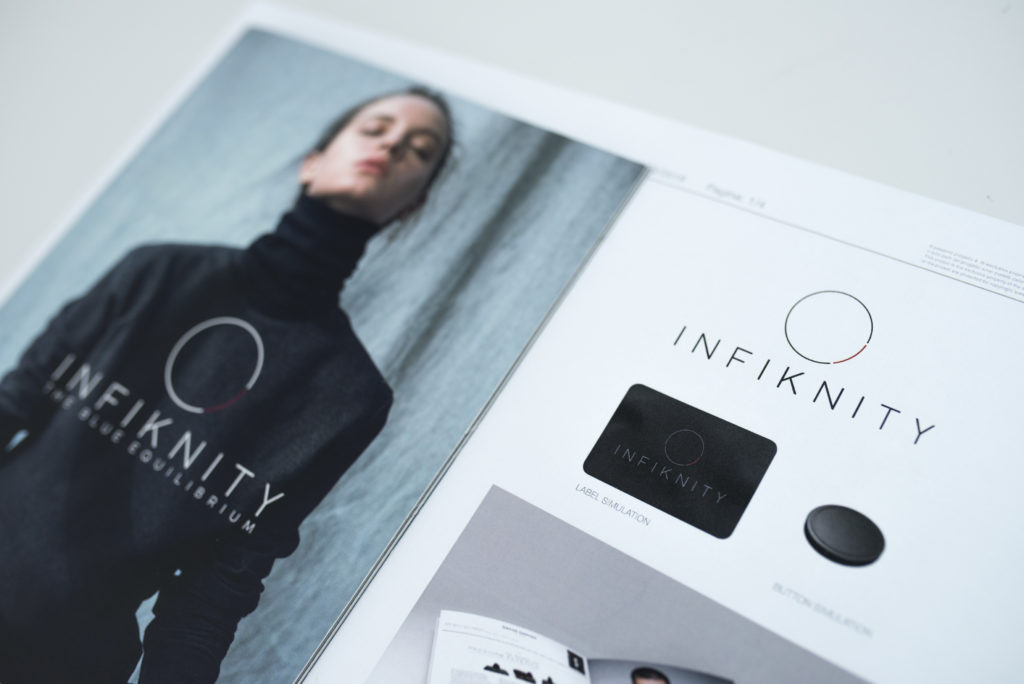 How we have presented the main concept linked to Infiknity brand realized by Meidea Team:
Infiknity involves everything, it's a name that embraces feelings, technology, wellbeing. Technology is intelligently employed and continuously evolving. The pictogram represents this concept with a circle line, a world opened to external space and connected to other inputs on the right part, with a red segment which identifies Arvind's touch in the collection creation.
Concept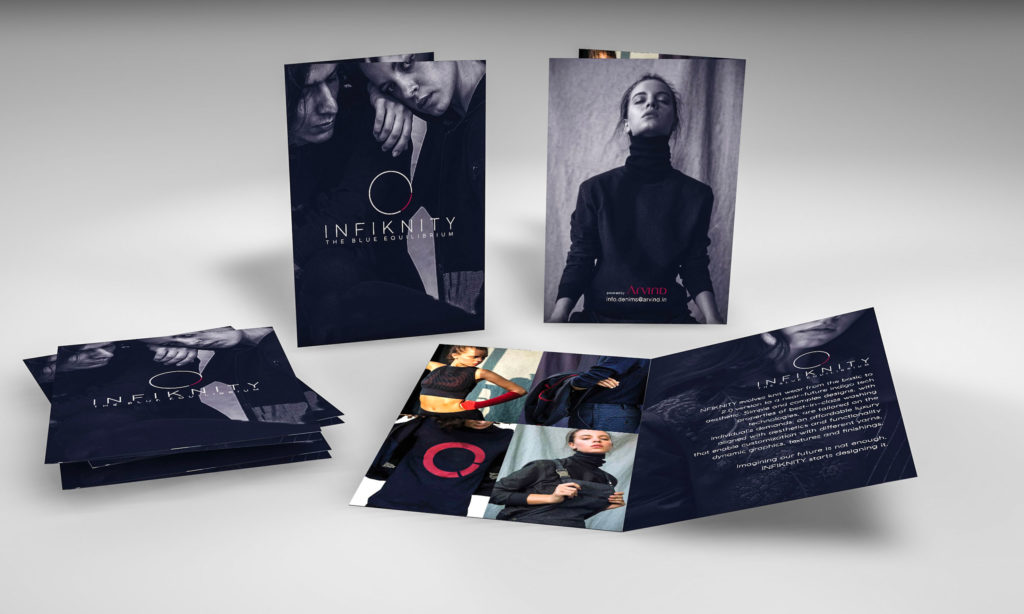 Our presentation of Infiknity concept:
INFIKNITY evolves knit wear from the basic to 2.0 version to a near-future indigo tech aesthetic.
Simple and complex designs, with the properties of best-in-class washing technologies, are tailored on the individual's demands: an affordable luxury aligned with aesthetics and functionality that enables the customization with different yarns, dynamic graphics, textures and finishings. Imagining our future is not enough, INFIKNITY starts to design it. 
Outfits design: sketches, drawings and technical sheets of indigo knitwear
The Meidea Team created drawings of the complete outfits and provided detailed technical data sheets, with manufacturing and sewing infos, accessories and graphics. Moreover, the team studied and created the logo graphics and conceived the name and motto suitable to represent the entire denim knitwear project. In addition to these indications, we provided graphic materials and information for their application on the garment, combining texture, washing and laser treatments.
---
Consumer is looking for an "easy to wear" skill in his garments. Indigo knit is the answer to this need.

Lucia Rosin
---
Read the latest articles by Carved In Blue which talk about our consultancy experiences in indigo knitwear. Follow the links: