---
Ecological knits
Ecological Knits is a knitwear design collection curated by Meidea for Jeanologia, displayed at Première Vision S/S2015.
Our consultancy services for Ecological Knits Jeanologia
Knitting mentorship to Jeanologia Team
Knitwear trends analysis and mood boards
Outfits design in knitwear
Fabric research and testing
Color charts
Graphics creation and laser files
Accessories research and realization
Ecological Knits concept creation and story
Prototypes
Collection set realization
The sustainable technology of laser marking, ozone and CDA is applied on recycled natural knitwear design. In this collection, Meidea Team developed two main concepts: Herbarium, which is inspired by the naturalness of earthy colors and patterns, and Eco Pop which reveals the energy of the bright palette of nature, from the blooming's explosion to the vivacity of fruits.
ECOLOGY has always led Jeanologia Company in its path; now we are expanding the knowledge and high technology applications from Denim to the Knit world.

Jeanologia
A new way to create appealing knitwear design, garments made with sustainable technology presented with two different visions of fashion and life style.
This collections is made combing innovative, recycled, ecological and natural knits with the best sustainable technology like OZONE, CDA dyeing and LASER.
HERBARIUM
Herbarium is inspired by the drapery of a spiderweb, the softness of the moss, the light touch of ears of wheat. We pour in the collection the naturalness of earthy color and the plant designs from old herbarium books.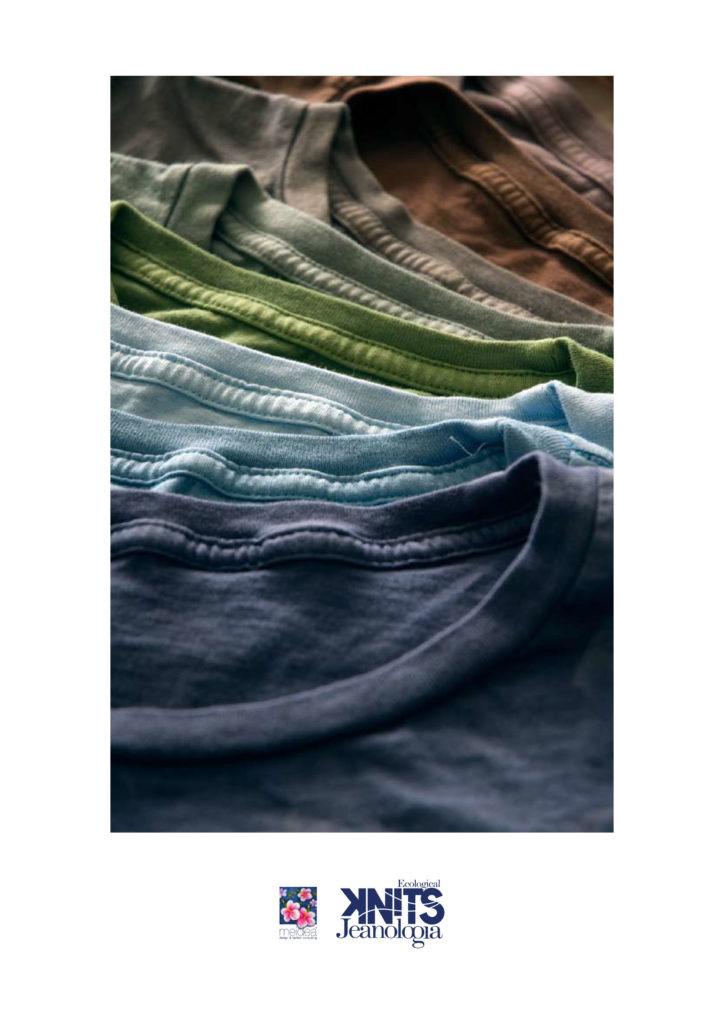 ECO POP
Eco Pop is the juiciness of an orange, the color explosion of a bloom, the sweet taste of berries; a fresh and bright color palette to show all the strong energy of eco-fashion!