The choice of treatments that respect our planet
The chromatic evolutions developed by Officina+39 for "The Circle Book 3" are oriented on bright colors but also on natural tones and treatments that every edition are more respectful of the planet: Aqualess Mission, Recycrom, OZ-One Powder and special laser marking pre and after dyeing. The tests reproduce artistic effects on the textile surfaces and captivating colors perfectly in line with the designer's concepts.
From the lightest weights created by Tejidos Royo, the super stretches of Calik Denim and the authentic ones of Global Denim, to the comfortable Jersey and Fleece of TYH, each fabric has been tested using Ereks Blue Matters laser technologies and Officina+39 treatments and dyes.
The new color chart incorporates the latest trends developed by the Meidea team and are enhanced by the artistic processes of hand brushing and tie-dye effects to complete the concepts of the four designer teams.
---
The color matchings
Earth tones and the colors of flowers make up the palette for Lucia's outfit, linked to the concept THE LAND.
"I was inspired by the flowers that my father grows where I was born, in coexistence with the flowers of the Piedmontese territory, where I live. My constant inspiration is the earth, landscapes, nature. It intervenes in my work, in my daily routine."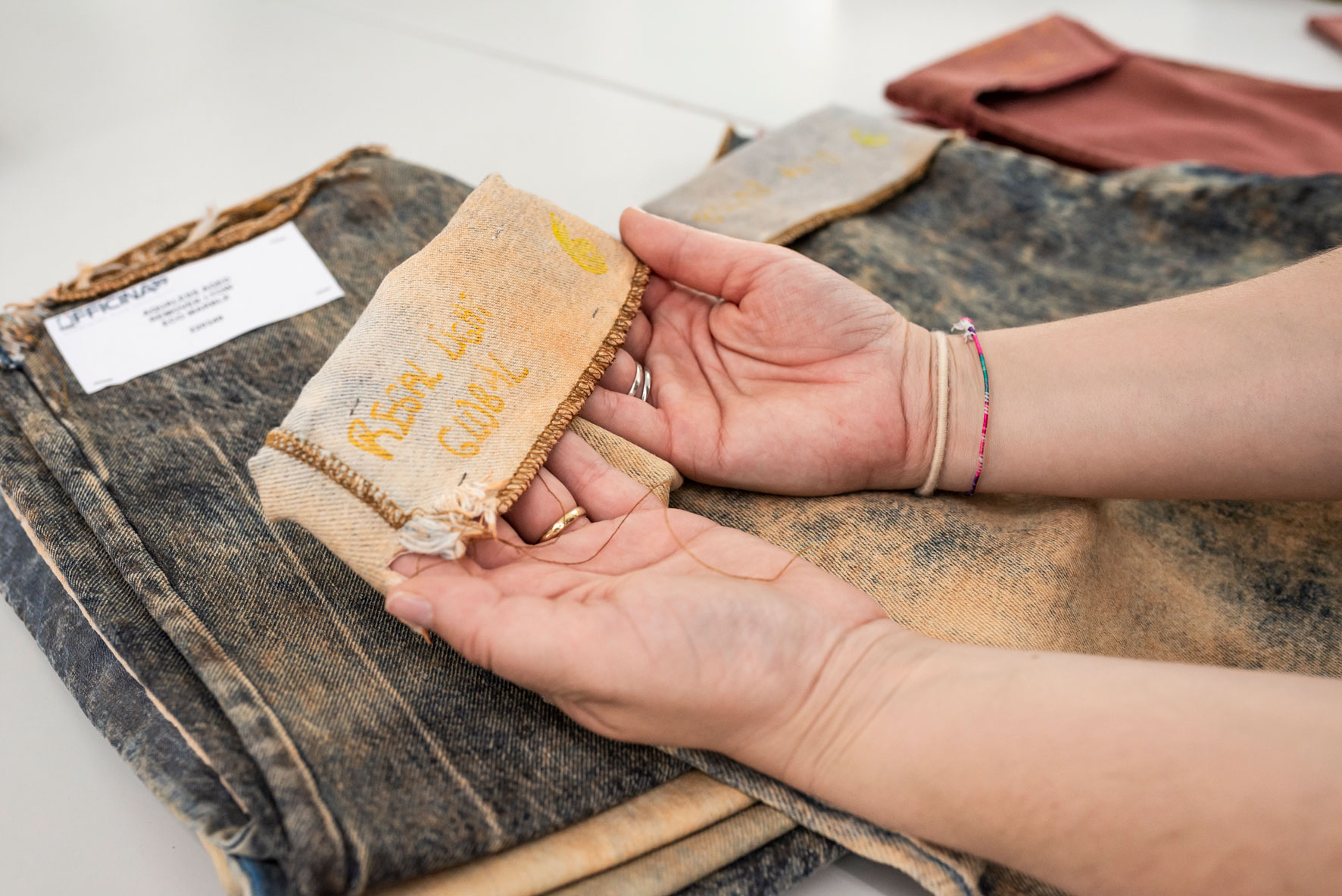 Greenish overdye combined with the original indigo shades and optical laser graphics: the outfit combinations of Anatt and Vanessa from Global Denim enhance the geometric shapes of their UTILITY FLOW concept and combine perfectly with the choice of draping and light fabrics.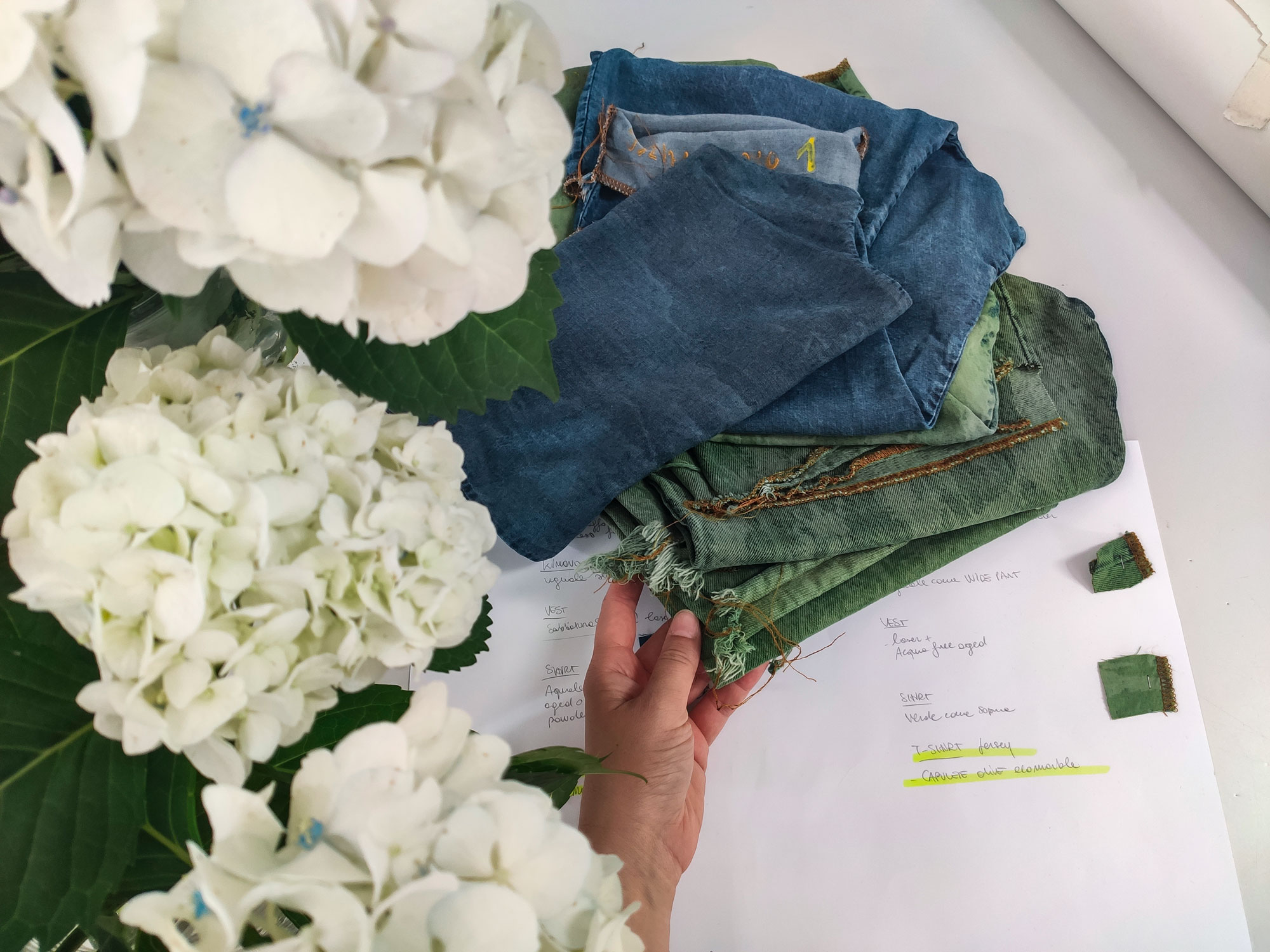 Deconstructed garments, transformed like cracks of a brushstroke on an ancient painted door: the colors of the Rén Collective palette bring to mind the antique effects on walls and metals, bringing back to the shades of the Victorian Era, in a mix of dark tones reworked with washes and combined with intense shades of brown and green.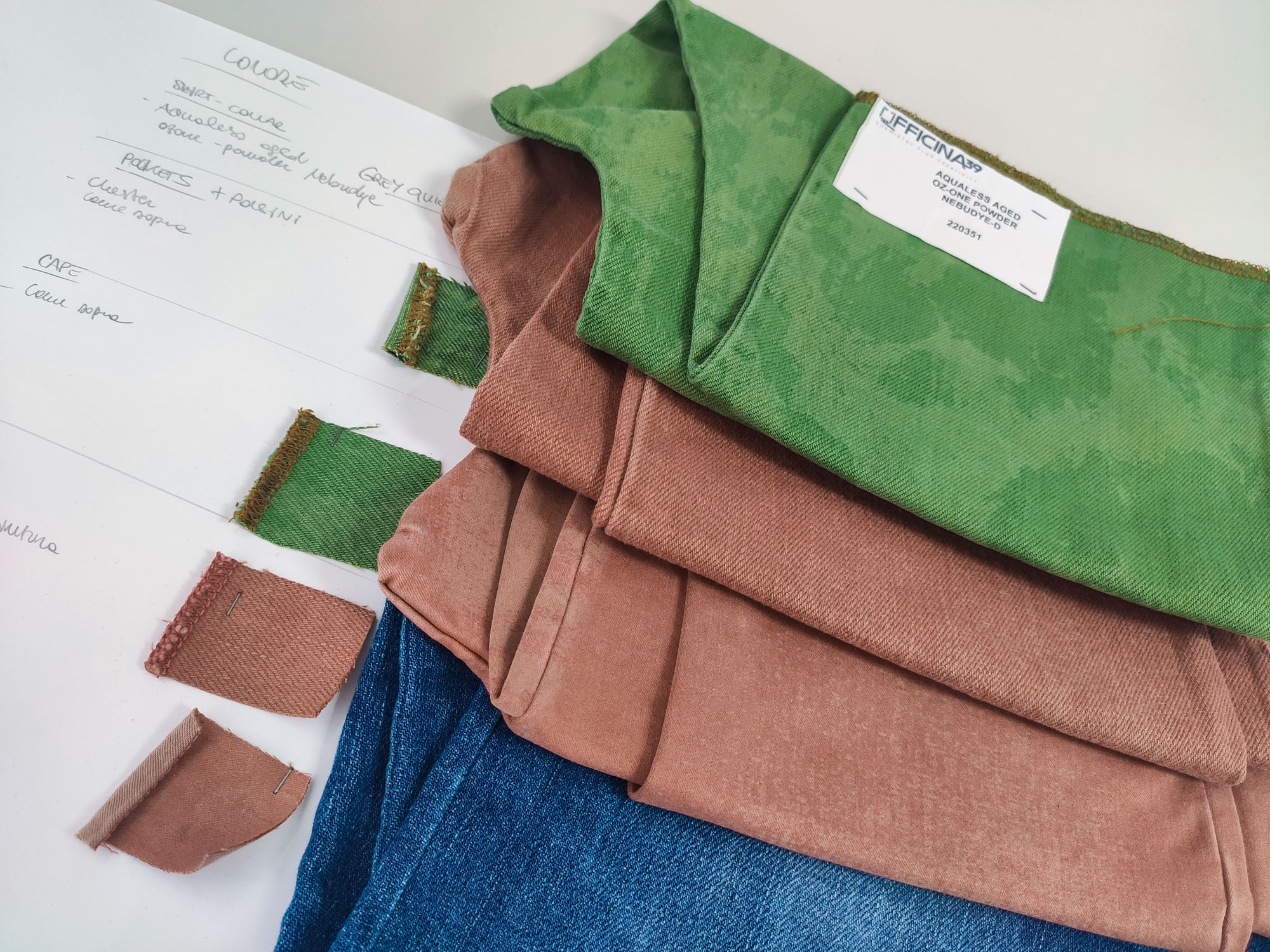 An outfit with a sporty-look flavor, super comfortable with super stretch fabrics and tones that reflect the grays of the asphalt and the lights of the urban environment. The palette for the FREE BOUNDARIES outfit by Meidea is made up of the "quiet shade" Recycrom gray, pure indigo and Aqualess treatment, and a mix of tie-dye in manifest and bright colors.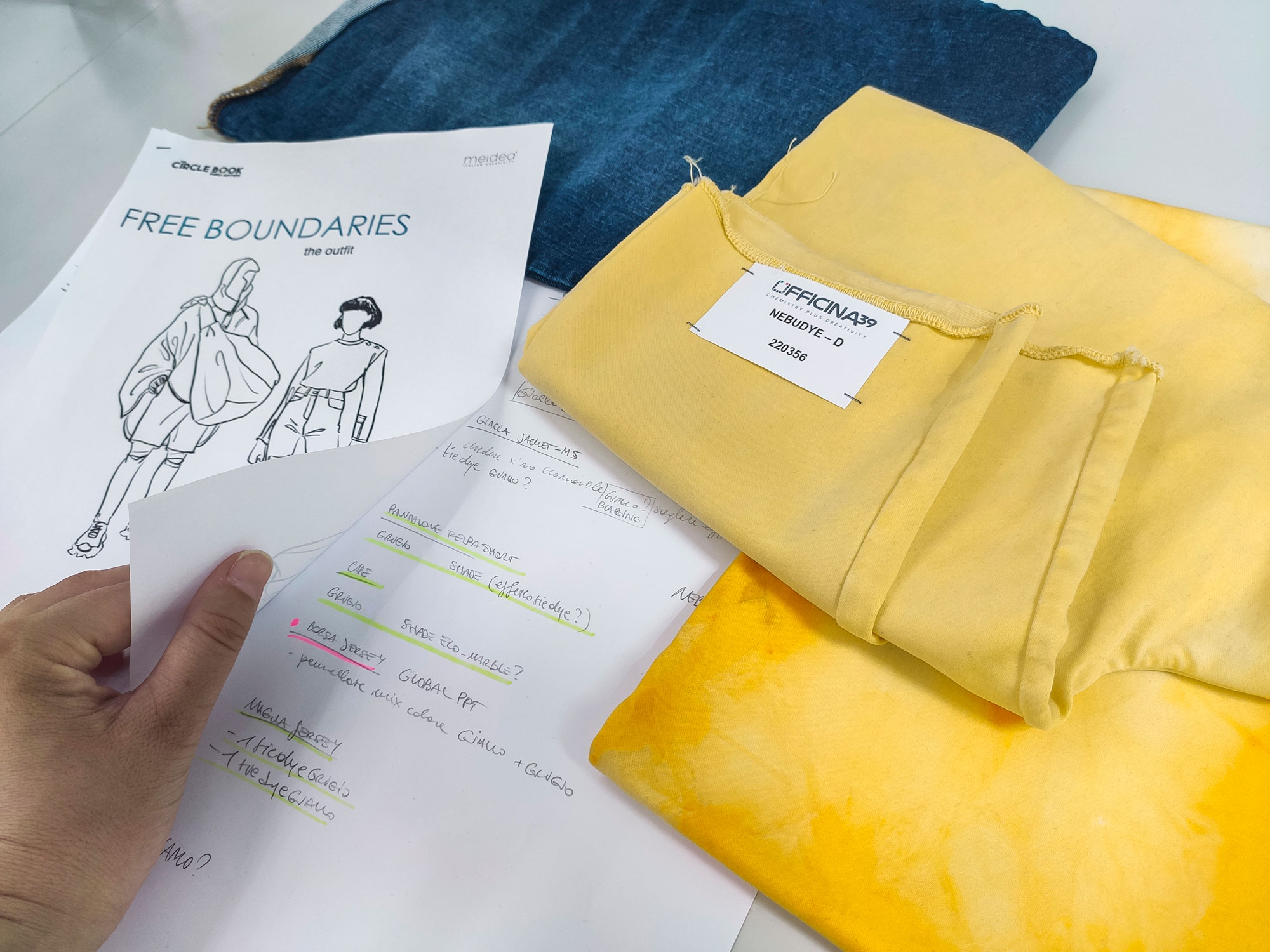 ---