Project of research and application of new technologies in washing and tincture
Our experience derived from continuous research, linked to market demand has stimulated us to develop the "COLORS FUSION".
This project finds its inspiration in artisan, antique coloring techniques whilst using new methods and innovative pilot experiments. We created a new, unique approach toward color interpretation and its stylish expression. The method is applied on all materials, – wool, cashmere, leather, flax, hemp, bamboo, ramiè, cotton, nylon – leading to surprising results relative to depth and three dimension effects of the treated garments.

COLORS FUSION concept realized by Meidea Team.
Consultancy for Olimpias in laundry and dyeing innovations with a creative application of sustainable materials:
Concept story linked to the seasonal lifestyle
Keywords
Collection themes naming
Collection Design in sustainable materials and processes
Collection's flyers
Inspirational mood boards and research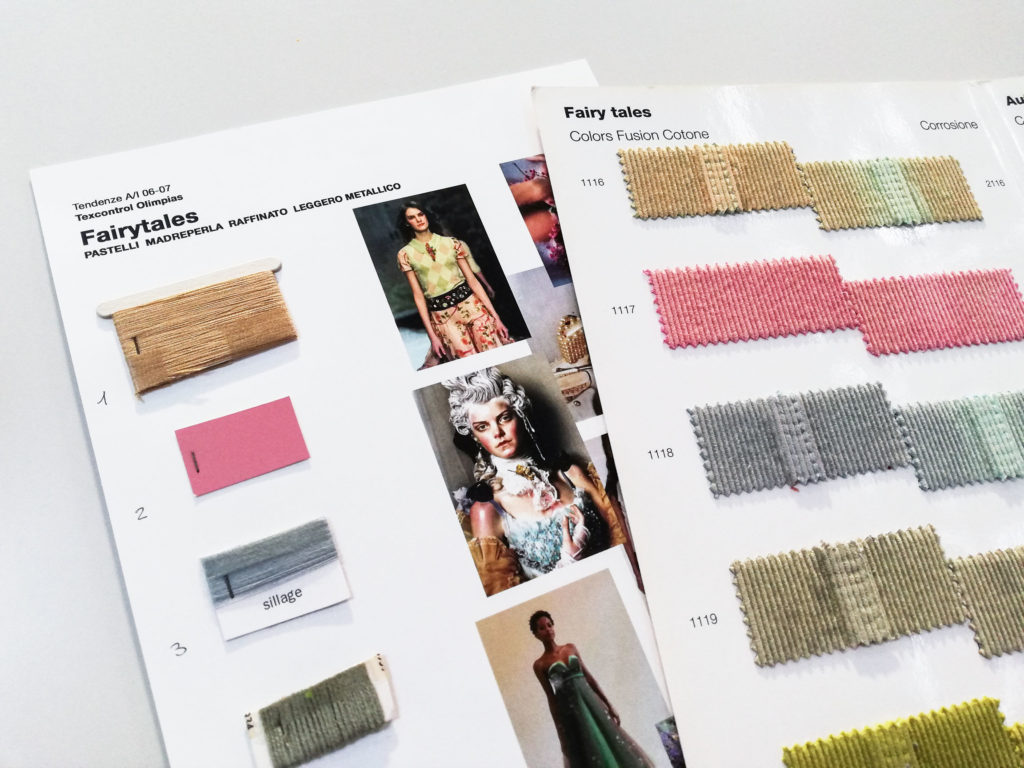 Color charts: the catalogs of the COLORS FUSION collections
The flyer: how to communicate an innovative collection
In this experience, the Meidea Team even curated the aesthetic, photography, layout and contents of the official communication of the innovation dyeing and washings process.