Collaboration and transparency in the
ACT TOGETHER project
We are talking about circular fashion and traceability, an increasingly emerging demand that has led us to develop a collaborative project. For this reason the synergy of companies was born guided by the "Act Together" motto, which in 2020 was given life to a work tool called THE CIRCLE BOOK.
This book demonstrates how it's possible to create designs and projects related to responsible circular fashion.
This year we enlarged the project and we are ready to launch the Second Edition with many engaged actors, a Team with common goals focused on transparency and circularity in denim design.
Like a logbook, our blogs and social networks, together with those of our travel mates, will tell about this circular fashion adventure with photos, backstage videos and information.
Follow the travel mates:
---
Backstage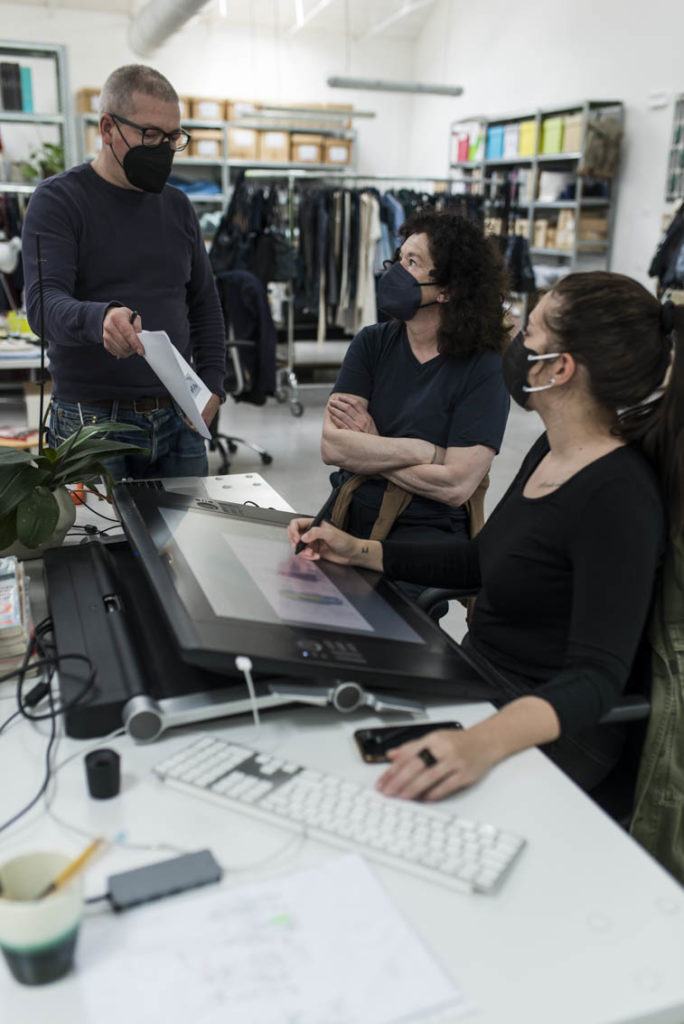 Meidea Team is working on the whole project giving its contribution for the physical realization of a denim collection.
Studying the concept behind the entire creative process, we have created the outfits by combining all the production skills of the new team of THE CIRCLE BOOK 2, by merging their sustainable technologies in the best possible way to reduce production waste and create clothes traced from fiber to finish.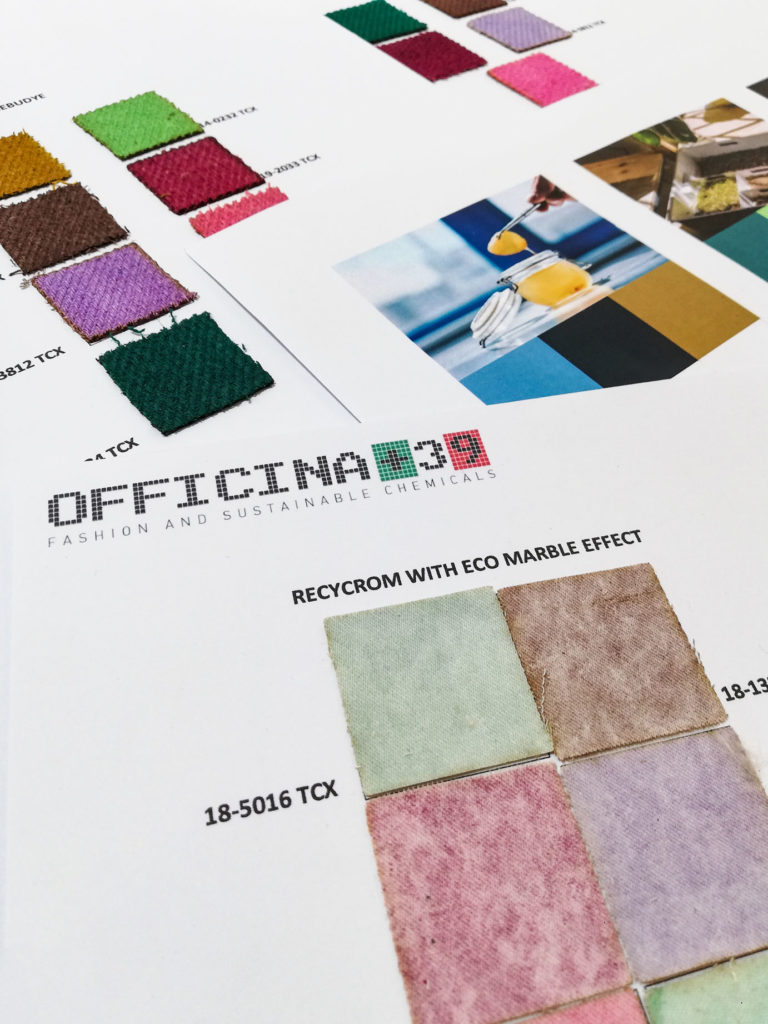 From the color chart to the Recycrom dyes developed by OFFICINA+39.
The experience of Officina +39 and Recycrom, which transforms textile waste into powder dyes, meets TEJIDOS ROYO and CALIK DENIM fabrics.
THE CIRCLE BOOK 2 collection will include this fabric palette with hemp, organic cotton, Refibra and Tencel. Starting from RTD or RAW bases, the harmonious palette is created following the trends of recent seasons, colors that instill calm and well-being, a chromatic base with little pigment, therefore already drained to reduce the use of water in the final treatments.
Lucia checks the CALIK DENIM and ROYO textiles shrinkage.
Lucia Rosin and Gloria Crivellaro from Ribbontex check the ribbons and accessories made.
Biodegradable materials, fibers recycled from plastic bottles, eco leathers, recycled cotton and polyester, organic cotton 100% GOTS certified and hemp.
The Spring 85 supplying: Lucio Berto shows to us the steel buttons made in 100% re-use of "processing waste". The cleaning and polishing are done through corncobs or wood sawdust, obtained from the waste of sawmill production discards.
In the pictures, the samples made by OFFICINA +39: Aqualess aged oz-one powder, Eco marble effect, Nebudye and Recycrom.
By transforming textile waste into pigments, Recycrom is the gentlest dye in the industry.
Using 100% recycled materials, Recycrom is a revolutionary technology developed by the Italian textile chemical company Officina+39 to create long-lasting colours with a natural washed-out look.
The experience of Officina +39 and Recycrom meets TEJIDOS ROYO and CALIK DENIM fabrics. We obtain amazing effects thanks to the different characteristics and performance of the fibers that make up the selection of fabrics, including hemp, organic cotton, Refibra, Tencel.