It was 1994 and Lucia was working with a new and innovative fiber called Tencel to include it in the Benetton collection. After having faced and solved some problems in washing and fibrillation and having chosen the best manufacturing technique, the "Blue Family" product officially entered the Spring / Summer 1995 collection. A light, soft and breathable trousers, perfect for the heat of summer or to wear as Lucia did for a vacation in Mexico.
The beauty of this story is to meet with Michelle Branch, a friend and professional in the field of denim consultancy and discover, after more than 25 years, that at the same time as Lucia's experimentation in Italy with Tencel, she too was developing a product "Tencel made" for Levi's called "Silver Tab".
In common there was a thread, a passion for indigo and a vision of the future: all elements that interconnected them overseas even before they met.

Michelle Branch Markt&Twigs,Inc. meets Lucia Rosin.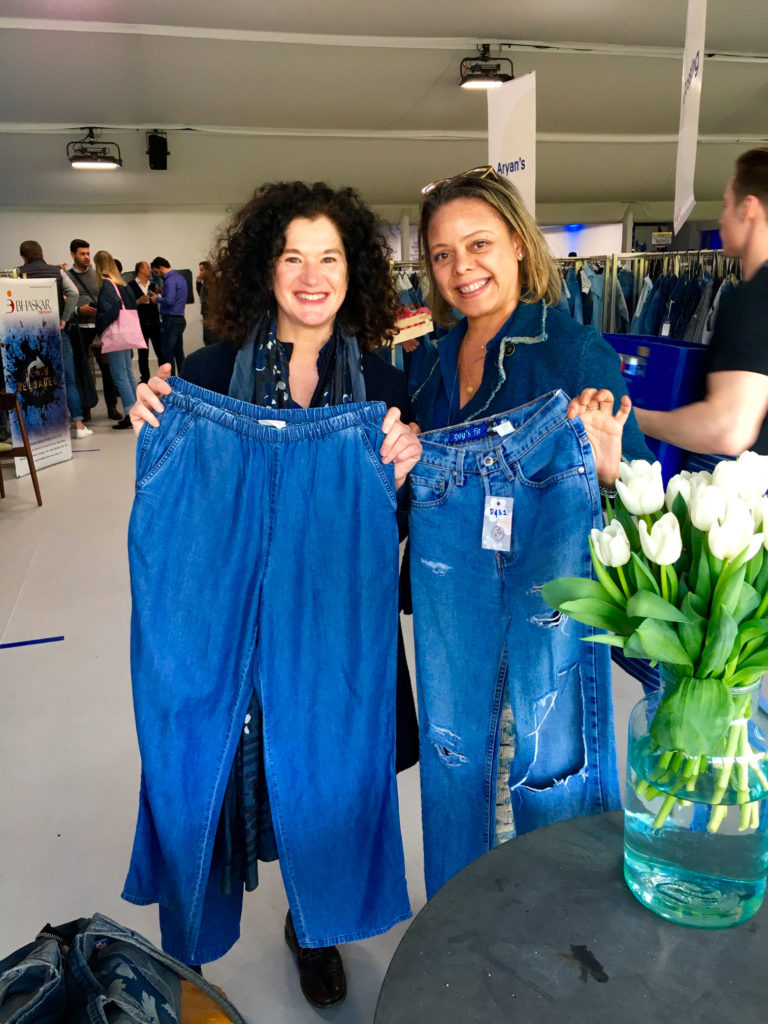 That model developed by Michelle was rediscovered in the historical archive in the Meidea Atelier in 2017 by Lucia's teen daughter who, innovated by some cuts and damages, was worn to go to a concert of the rock band GREEN DAY.
After all these years, even GenZ appreciates quality jeans in Tencel.
---
25 Years of Tencel: video interview with the denim experts
To celebrate Tencel's 25th anniversary, Lucia was interviewed to tell about her experience for Benetton Blue Family and talk about the first jeans made in Italy with this sustainable fiber. Watch the video.