Photographic and video reportage that visually tells the team work of Crescent Bahuman Limited.
Our work for the Pakistani factory, a visual communication of its sustainable actions
A brand identity work, a visual storytelling service made up of photography and video making. Our team of photographers Diego and Eleonora traveled abroad to tell the story of Crescent Bahuman Limited.
A visual storytelling of environmental care and ethical work activity that has lasted for more than 25 years
This company is a leader in the world of denim and is daily committed to 360° sustainability for more than 25 years. In fact, Its responsibility is linked to production but also to the territory and society. In addiction to its daily commitment to the environment, this company is engaged with the reclamation of land and the training of staff and their children. The project continues … stay connected to discover more about this visual storytelling service.
The video teaser created by Meidea to present the visual storytelling project project for the 25th anniversary of Crescent Bahümán Limited.
Video Interview for CBL
The Meidea Team tells its experience in the vertically integrated denim factory
Our interview for Crescent Bahümán Limited and the visual storytelling project "25 Years of Daily Commitment".
In the video we talk about the development of the concept linked to sustainability and how we have represented the CBL self-sustaining ecosystem through the use of photography and visualstorytelling.
A journey that began in 2019 and ended in 2020 with the collection of 25 iconic shots in a limited edition fine art photographic book. This Book encapsulates the values and daily commitment of CBL, which is focused on each and every human being and the betterment of their lives and habitat.
The making of the fine art book
Behind the scenes of the fine art photographic book: Diego and Eleonora chose the paper finitures, checked all the printing phases from drafts, color check till the final book with Graficart typography team.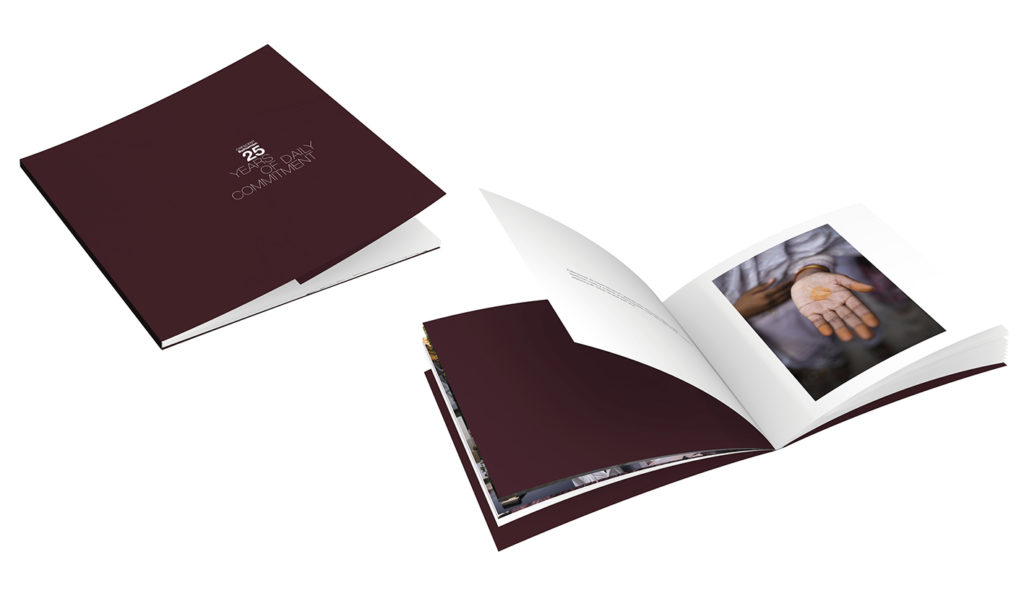 The printed fine art book
Some pictures of the final result: a limited edition book with 25 iconic shots that represent the CBL self-sustaining ecosystem
---
What they say about us and our project for Crescent Bahümán Limited