At Meidea, we pride ourselves on our extensive experience in collaborating with textile mills to develop innovative denim collections that are not only on-trend but also sustainable. One such successful collaboration has been with CALIK DENIM, which started in 2013 and continues to this day. In this blog post, we will take you through Meidea journey of working closely with the mill's product and marketing team to create fabrics that meet the demands of the denim market, all while prioritizing research, innovation, and circularity.
The services offered: Analysis of fashion shows and trends, creation of mood boards, washing and finishing, color palettes and indigo shades, patterns, company tutorship, archive clothing research for prototyping, technical design of fit and total look, research of fabrics and samples, concept of the keywords and names collection, visual and catalog cover.
The denim collections developed for CALIK DENIM: list of recent releases
REVIVISCENCE fw24/25
BLUE COALESCENCE ss24
TOGETHERNESS fw23/24
bluEVASION ss23
SEQUENCY fw22/23
BLUEPHILIA ss22
LOXODROME fw21/22
GRAVITY ss21
EUDEMONIA fw20/21
SENSORIA RISE ss20
TODAY'S ELEMENTS fw19/20
THE NEXT LEGACY ss19
INTERACTIVE DENIM fw18/19
CONFLUENCES ss18
D'ENAISSANCE fw17/18
Consulting services provided
Trend Research and Analysis
At Meidea, we understand the importance of staying updated with the latest fashion shows and social trends. For our collaboration with the Turkish Denim mill, we meticulously analyzed fashion shows, constantly monitored the latest trends, and decoded market influences. By doing so, we were able to translate these insights into key concepts that would drive the mill's future textile collections.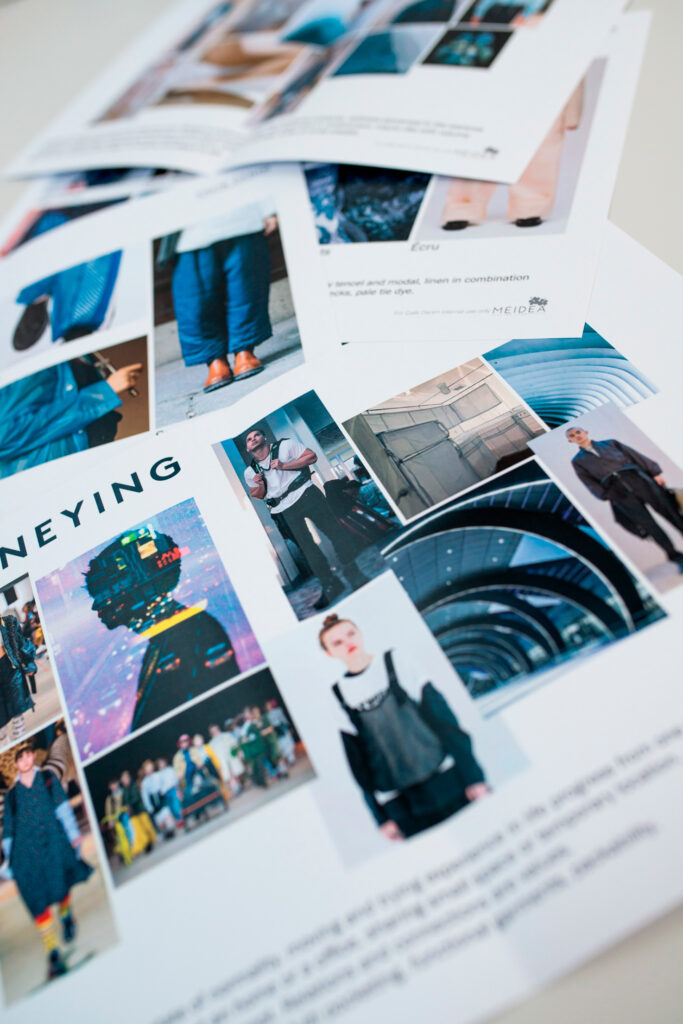 Mood Boards and Concept Development
The first step in bringing our vision to life was creating mood boards. These visual representations helped us collate our ideas and capture the essence of the collection. The mood boards served as a foundation for the entire design process, enabling us to align our creative direction with the mill's expectations and goals. In addition to mood boards, we also conceptualized keywords and names for the collection, ensuring they resonated with the brand identity of the mill and stood the test of time.
Fabric Innovation
With a commitment to sustainability and circularity, we aimed to create fabrics that not only captured the essence of the trends but were also environmentally conscious. We introduced fibers with performance technologies for stretch denim, biodegradable yarns, and alternatives to cotton. Our relentless research and experimentation allowed us to identify sustainable fibers and explore regenerative agriculture practices. This dedication to finding innovative and eco-friendly solutions shaped the collection's fabrics in a unique and impactful way.
Washing, Finishing, and Color Palettes
Denim is synonymous with washing and finishing techniques that add character and charm to the fabric. However, we were determined to minimize the environmental impact of these processes. Through in-depth exploration and experimentation, we developed techniques that required the least possible energy and natural resources. Additionally, we curated color palettes and indigo shades that were in line with the collection's overall aesthetic, ensuring a cohesive and visually appealing range.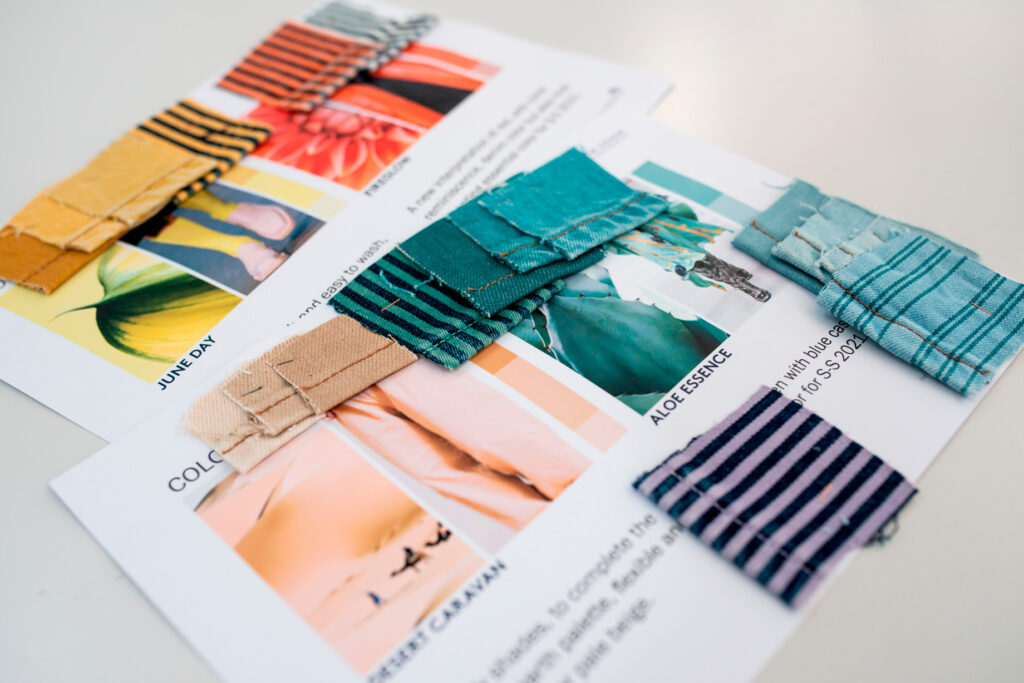 Prototyping and Technical Design
To bring the denim collection to life, we delved into rigorous prototyping and technical design for several Calik Denim collections. Our team extensively researched archive clothing, drawing inspiration from historical denim pieces and contemporary designs. This enabled us to create designs that seamlessly blended classic elements with modern twists. Furthermore, we have focused on the fit and the total look, making sure that each garment meets the highest standards of functionality and style to best showcase the performance and properties of the developed fabrics with Calik Denim's Team.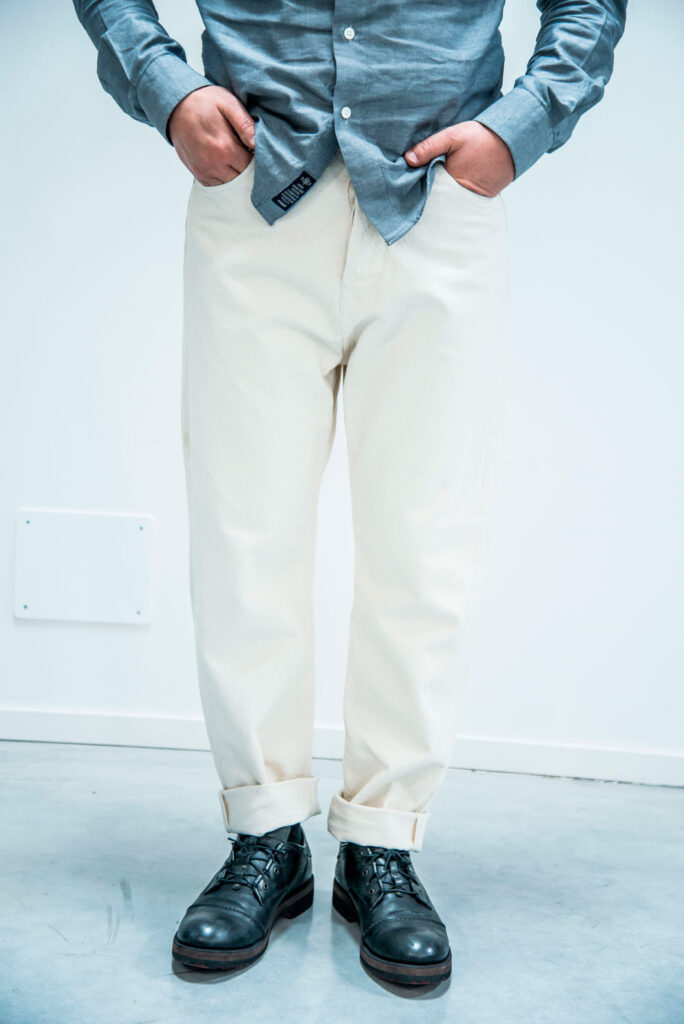 Mentorship and Company Tutorship
Throughout the collaboration, we provided mentorship and company tutorship to the mill's teams. This educational service gave them valuable insights into our methods of research, design, and production. By immersing themselves in our studio or within their own company, they gained hands-on experience and increased their sensibility and knowledge, all to enhance their future endeavors.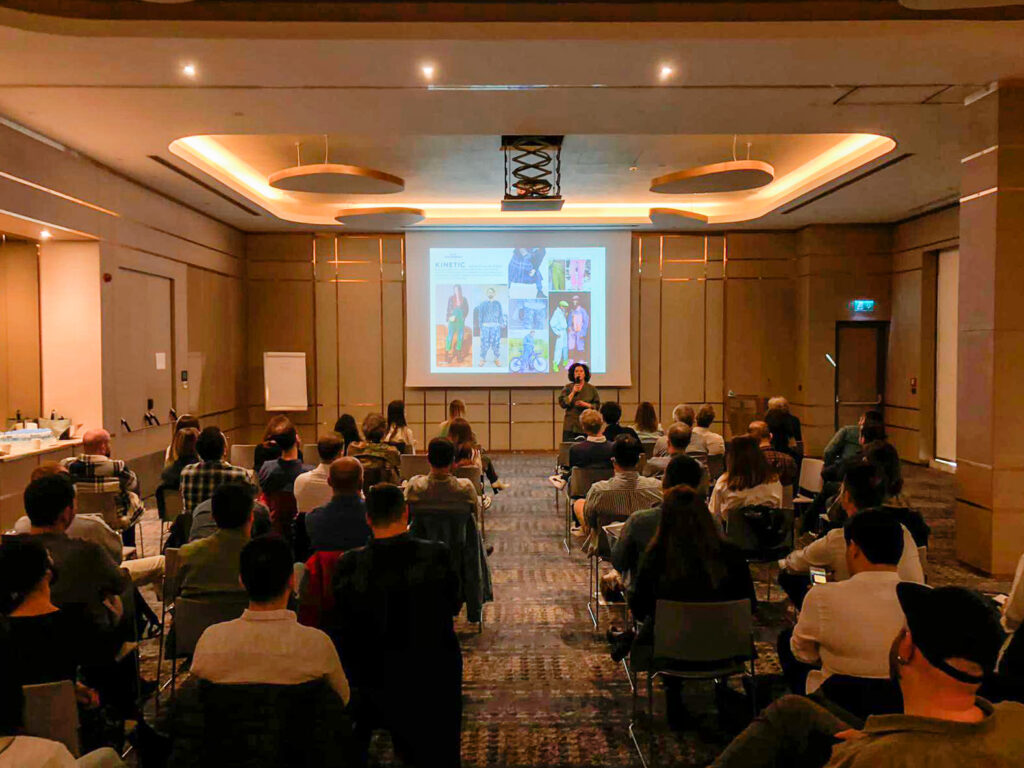 Visuals and Catalog Cover
To showcase the denim collection in its best light, we meticulously designed visuals and created captivating catalog covers. We ensured that the visuals accurately represented the collection's spirit and captured the mill's brand identity. The catalog cover served as a compelling introduction to the collection, enticing potential customers and creating a lasting impact.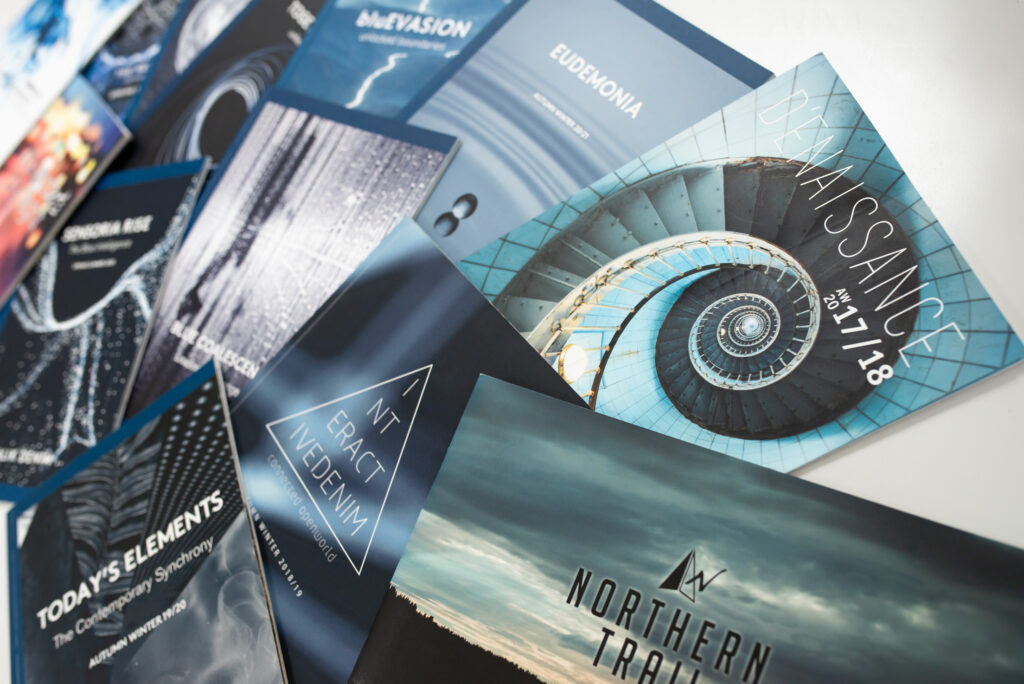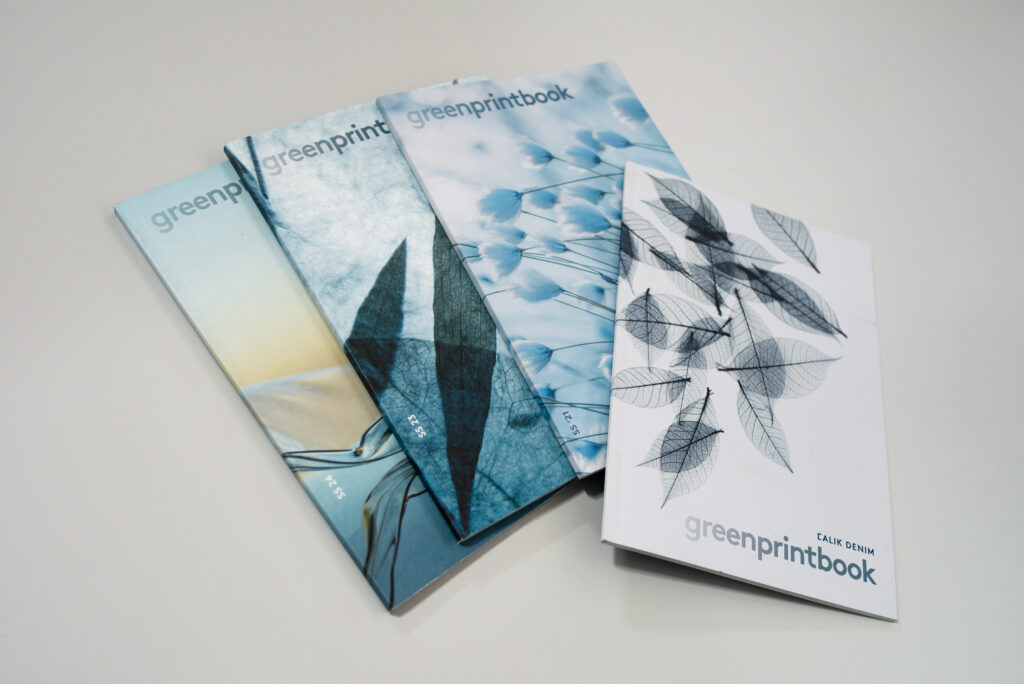 Denim Loves Art: Calik celebrated its 30th anniversary – Istanbul
Calik Denim's 30th Anniversary Celebrations Culminate in the Book of 30 Years, 30 Talents! Among the jury that selected the best works our Head Designer Lucia Rosin.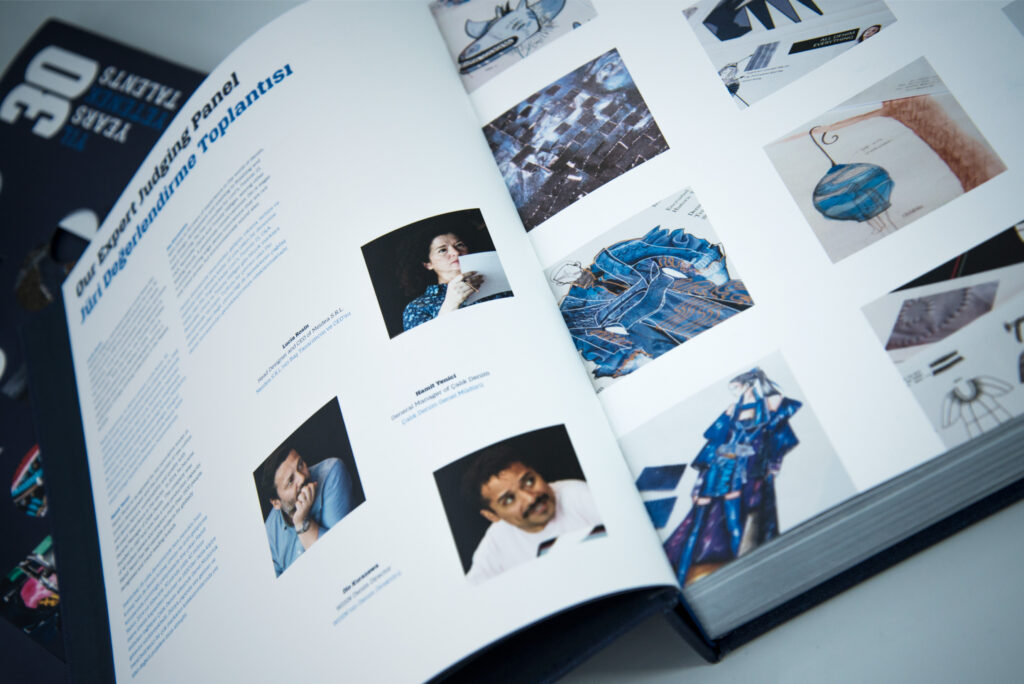 ---
In conclusion, our collaboration with the Turkish Calik Denim mill has been a testament to our commitment to textile innovation, fashion design, future trends, mentorship, and corporate image. From in-depth trend research to the development of fabrics, prototyping, technical design, and catalog cover design, our team at Meidea was dedicated to creating denim collections that merged style, sustainability, and market demands. We are proud of our work and look forward to more such fruitful collaborations in the future.
Would you like to learn more about our services and how we can collaborate? Contact us today!